Testimonials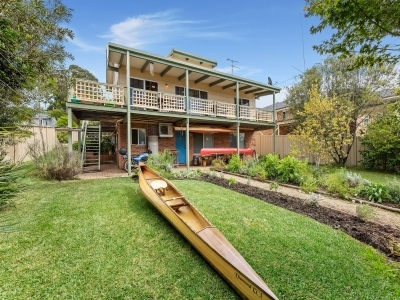 We were impressed with the friendly, professional way in which both Marlise and Heidi guided us through the process of selling our house. Each time we had a decision to make they gave us a detailed explanation of our options so that we felt confident that we were making the best decision. We chose Hallmark to handle the sale and realized we had made the right choice when several of our friends spoke in glowing terms of the experience they had buying or selling through this agency. Like them we would not hesitate to recommend Hallmark. Allan and Sue N.
Allan & Susan N.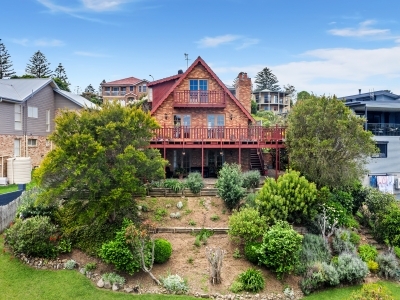 To Marlise and the Hallmark team. Thank you so much for all the help and professional selling of my house at 7 Viewpoint Court, Tuross Head. Nothing was too hard - I could phone any time and got help every time. I am telling everybody how fantastic you have been. Thank you from the bottom of my heart. Wishing you and your team a very merry Christmas and a happy healthy New Year. Kind Regards Solveig Olsson
Solveig O.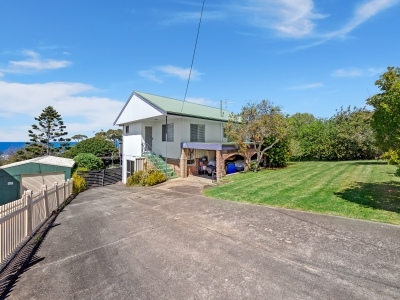 Marlise and the professional team at Hallmark Real Estate Advisors made our sale an easy and straight-forward process. From an accurate assessment of market worth, through professional marketing, to prompt and friendly advice on the range of issues that can arise in any property transaction, Marlise was a delight to work with. We would recommend and use again.
John S. & Jan A.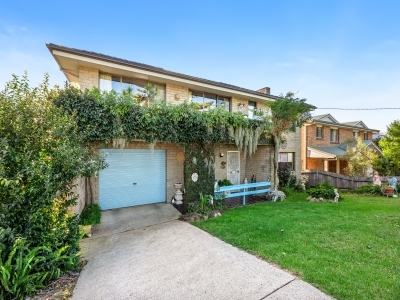 We have found Hallmark Real Estate and staff extremely professional and helpful marketing our house and achieving our desired price. We found Marlise Woodford to be very helpful in all aspects of this process and we thank her very much.
Eileen and Dave Wealand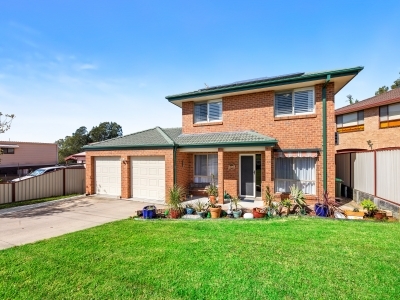 I would like to take this opportunity to thank Hallmark an d in particular Marlise for outstanding work over recent times with regard to the sale of our property. Marlise was available at any time to discuss changing aspects of the marketing and sale. She understood our requirements and worked very closely with us to achieve those requirements. We initially contacted Marlise in 2016 when we were looking to buy in Tuross and have remained friends with her since that time. We bought our home and then sold through her and Hallmark and have been very satisfied. We would recommend Marlise and Hallmark to anyone and have done so over time.
Graeme and Jeannine Slattery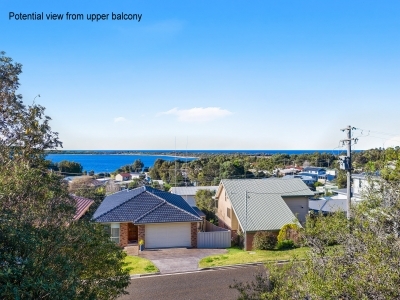 Dear Marlise and the Hallmark team, Thank you for your hard work and support during the sale of our property. Marlise, your easy to talk to persona and professionalism is why we went with Hallmark. From our first meeting you listened to what we wanted and you delivered. From that we knew that you would do the same for anyone who walked into your office wanting to purchase a property. We truly recommend Hallmark and especially Marlise for any sale or purchase you are considering.
Matt & Natalie P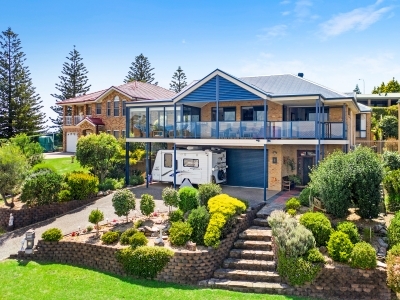 Dear Marlise, Many thanks for the way in which you handled the selling of our home. Your professionalism is to be admired. We were very impressed with your personal attitude and also the way you kept us informed at all times. Once again, many thanks. Gayle & Ross MacAlpine 23 March 2021
Ross and Gayle MacAlpine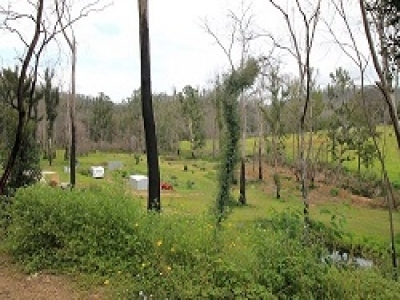 We found the process of selling with Hallmark quite easy. Our sales advisor was Marlise Woodfood and she was very accessible and helpful. We wanted a quick sale and this was achieved. There were many groups viewing our property and Marlise always informed us when they were arriving and gave us the option to stay on our property or leave. There was an understanding that we wanted our property to be bought by like-minded people and so we are very pleased this has occurred.
John N and Frances Q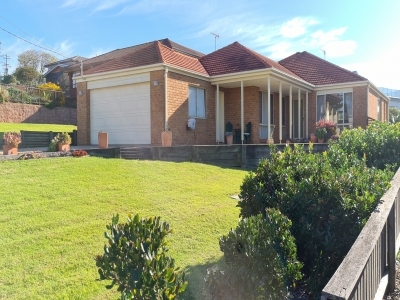 Fantastic agent! Marlise has been so helpful in every aspect of our sale, she has made the experience so easy. Her communication and negotiating skills are great, we were kept up to date every step of the way. We are so happy with the great price she achieved and found her to be so professional and always with a big smile! I'd recommend her to anyone who is considering selling their property.
Nicole M
Highest Standard of Service We feel fortunate to have found Marlise at Hallmark to sell our properties. Her professionalism, communication and market knowledge was of the highest standard. She is very approachable which has made this process very easy, going above and beyond to ensure that everything went smoothly. Thank you Marlise
Heather M, Lorna G, Susan F.
Thank you for the service you provided to realize the sale of our house at 10 Manly Street, Tuross Head. Marlise was always friendly, helpful and efficient. The portfolio photographs for the web were excellent. We also appreciated her tactfulness with our tenants when showing prospective buyers through. It was a lengthy sale process but mostly unavoidable due to external factors. We would recommend your agency to other vendors.
Patrick & Susi Sager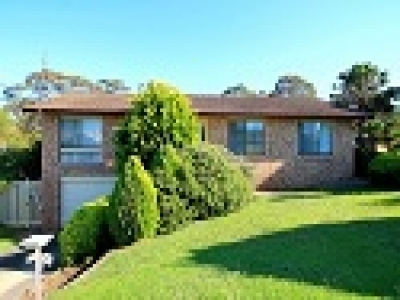 Dear Marlise, I just wanted to say a big thank-you for consistent help that you have shown both Colin and myself throughout our time of buying and selling my house. You listened to exactly what we were looking for, and came up with our dream home. We couldn't asked for anything better. We cannot fault our house we have purchased, it is perfect inside and out. We are so looking forward to our new adventure in our new house. On selling my house, it was hassle free for me as you did all the hard work in trying to find the right buyer for my house. You always kept me up to date with all feedback from all buyers that were interested in 7 Jellicoe Road. Again Marlise, a big thank you to you for all your help. Cheers - Suzie & Colin
Suzie & Colin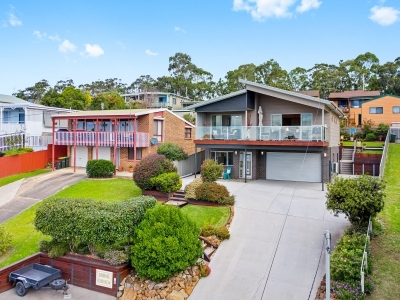 Thank you for selling our home at 99 Coogee Street. Through your very professional efforts we were able to sell our property at a price that we were very happy with. The Hallmark team works as a very dedicated unit however, we would especially like to thank Marlise Woodford for her sterling work in completing our sale. We can't put in to adequate words how happy we are with the outcome and your particular attention to our sale. It has been fantastic all the way through. Throughout the sales process, from start to finish, the service that we received from Hallmark could not have been better. Communications, documentation and feedback were timely and we were kept fully up to date on progress at all times. Great result from a great team at Hallmark.
Mark and Sandy Williams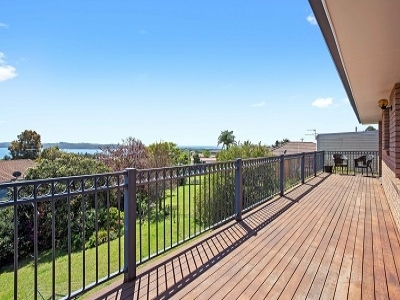 Dear Mike, I am writing to thank your agency for selling my house, but in particular, I wish to make mention of the service that I received from Marlise, who I can't praise enough. To say she navigated difficult circumstances to the sale is putting it mildly. From the worst bush fire season in a century, to a global pandemic and meeting the needs of the purchaser, we had it all and she chartered that territory like a professional. She was thoughtful, positive, supportive and above all she kept her cool, even when I lost it on a few occasions myself. I will certainly recommend your agency to anyone selling their home.
Anne Barratt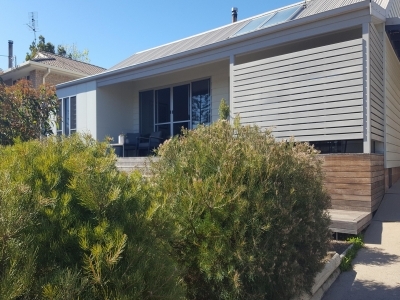 Dear Marlise Ian and myself would like to express how extremely grateful we are that you were our Realtor. Firstly you were patient, understanding, a great listener and committed to finding us a property we could purchase that suited us both. After many viewings of properties, often on short notice you were able to support and guide us through our conflicting thoughts to what we were searching for. Who would have thought we would start from scratch again. You were able to secure a block of land that was a great compromise for Ian and myself, in an area I had always wanted to live in. We love our new block. To be able to build we then had to sell our existing home. As you are aware we had been in the same house for 31 yrs. It was not only the home where we raised our girls (where their height was measured in pencil lines on and architrave) celebrated birthdays and Christmas's and entertained friends but it was our labour of love. We had spent 4 years completing major renovations ourselves to present to you the house that you sold for us. Marlise, over the past few of months of indecision you were our rock and our advisor. Never pushing or judging but listening and presenting us with options. Who would of thought that we would sell our home for asking price within 3 days of signing up with Hallmark. For us a perfect scenario. You matched a perfect buyer to our home. Someone we are sure will care for it as we have. Your advise and local knowledge of real estate is exceptional but you are also a nice, friendly, understanding and genuine person who is a true professional in your field. Next you assisted in finding us a rental property whilst we plan and build...not an easy task given all the barriers presented by devastating fires, corona virus and a genuine lack of long term rental properties. But once again you and the team pulled a rabbit out of the hat and found us a perfect place. Marlise, Ian and I cant thank you enough. You made an experience that is historically a mentally and emotionally stressful process a lot easier knowing we could trust your judgement and advise, that you had our best interests at heart. We now look forward to our dealings with Hallmark as renters until our new home is built on our block in my dream street. Many thanks for being understanding, patient, knowledgeable, professional, committed, responsive, genuine and friendly. Regards Ian and Lesley O
Ian and Lesley O
Dear all at Hallmark, I thank you so much for all for the help you gave me in getting my house prepared for sale and getting it sold in a very short amount of time. As you know, I had previously been with another local estate company , who had failed to get any movement at all on the house for 9 months before I switched to your company. Marlise has been wonderful, taking good pictures that showed the house to the best advantage, advising me on how to improve the look of the house and even went as far as lending me some of her furniture, wall hanging and decorations to place around and add lovely touches to the entranceway and bathroom. It has been fantastic dealing with all of you and I can highly recommend your services to others. Gratefully Tashe L.
Tashe L.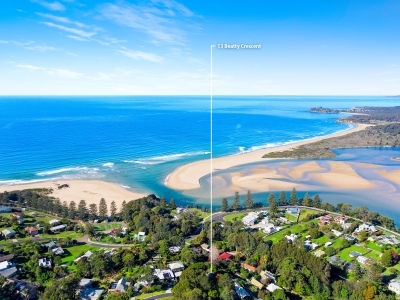 Dear Marlise, We wanted to write and thank-you for your personal attention to our needs during our recent purchase and sale of property in Tuross. Firstly your assistance in helping us to find a house after our disastrous fire in Beatty Crescent and your successful negotiations for the purchase of our current house. Your help in selling our property in Beatty Crescent was conducted in the same professional manner as our purchase of our current home. You carefully negotiated firstly our purchase in Beach Street and our land in Beatty Crescent. It wasn't the easiest period in our life during the recovery period after the fire, but your attention to detail in helping us to purchase our current house made our lives that much easier. We are grateful too for the attention to detail you exercised in selling the vacant land. We would also like to offer our thanks to the staff at Hallmark Real Estate Advisors for their support and efficiency in keeping us informed of the progress of our business with you. We would certainly offer our wholehearted endorsement in recommending Hallmark Real Estate Advisors to any purchaser wishing to purchase property in Tuross Head. With our best wishes, Paul and Josephine R.
Paul & Josephine R.
My partner and I have had the pleasure of buying and selling with Marlise Woodford and we have found her to be the most professional real estate agent we have encountered in similar transactions. With regard to the management of our land sale, Marlise regularly informed us of any enquiries on the land and the current land market situation. Her approach to sales is underpinned by years of experience and deep knowledge and passion for the area. We are incredibly happy with the result of our sale.
Beth S. and Shaun M.
Buying, selling and investing in property is a major venture. Buying in an unfamiliar location compounds the experience. We recently purchased a property in Tuross Head and were fortunate enough to engage Marlise Woodford from Hallmark Real Estate Advisors. After some 12 months of looking around the South Coast, we had dealt with many Real Estate Agents. So from historical and contemporary engagements with Real Estate Agents we have a good deal of experience and that is why we felt compelled to both acknowledge Marlise and recommend her to prospective clients. From our first contact, Marlise was engaging, obliging, professional and importantly, she really took the time to assess our needs. Marlise consistently demonstrated sound local and regional market knowledge in the properties that she recommended for viewing. When we selected a property, Marlise was pragmatic during the negotiation process in effectively and professionally representing the interests of the vendors and us as buyers. During subsequent transactions leading to settlement, Marlise was supportive, timely and accurate in any advice or assistance supplied. Marlise even went the extra distance with recommending a number of local trades people to quote and commence property enhancements. Over the years we have dealt with many Real Estate Agents and Marlise is by far the most committed, professional, responsive agent that we have dealt with. I have no hesitation in recommending her to my friends and any other potential buyer or seller. Moving into a new region was made so much easier by Marlise and her team at Hallmark and her support underpinned a successful transaction. Many thanks Marlise. Rob and Donna G
Rob & Donna G.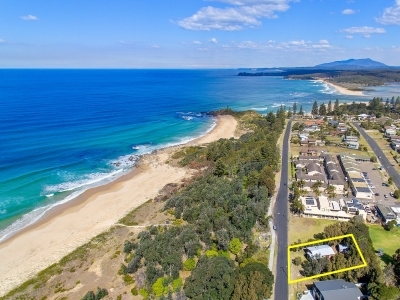 Dear Hallmark, We would like to express our gratitude to Hallmark Real Estate for successfully selling our property at 93 Tuross Blvde, Tuross Head and also we were very happy with the price achieved by you. This is the second property Hallmark sold for us. We would especially like to thank Marlise Woodford from your Sales Department who worked tirelessly in selling both properties and for always keeping us updated.
David & Christine W.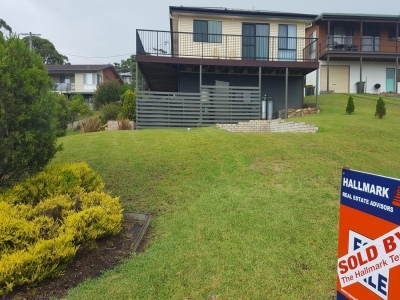 We would like to thank the Hallmark team on the sale of our home. Special thanks to Marlise Woodford, your professional service put us at ease, taking away the stress and treating us as friends, you cared, even on your day's off.
Ron & Averial C.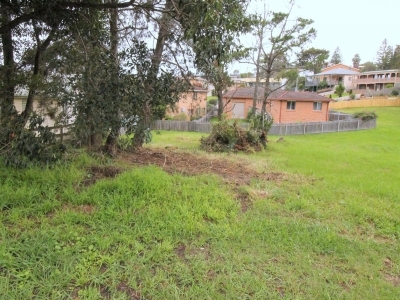 Dear Marlise, I'm writing a few words to you to let you know that we are very happy for the friendly and professional way your Agency took dealing with the sale of our property.
Juan & Manuela R.
Hello Just a quick note to say thank you for the amazing service we have received over the last year with our holiday rental. Everyone at Hallmark is so responsive, helpful and personable and we are very happy with the booking rate. We are also very impressed with the gardener. Thanks again. All the very best for the busy season. Cheers Emma and Andrew
Emma & Andrew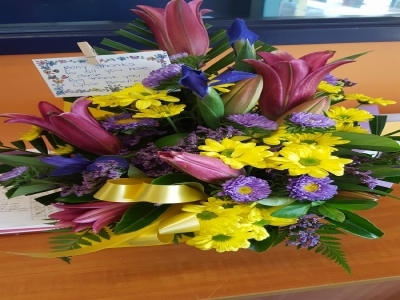 Dear Marlise, You deserve these flowers. I couldn't have done it without your help. You did everything I asked of you. It's not easy buying a house so far away. You made it simple. Thank you.
Lynne B.
Dear Marlise, We would like to express our gratitude to you for your efforts in selling our property. We found your approach to us warm, interested and professional. You certainly did make every effort to secure our sale and achieve a very positive result for us. We will certainly highly recommend you to anyone interested in buying or selling property. Warmest wishes and a big thank-you.
Maret & Mark B.
Hi Marlise & Heidi, Thanks for your input into our purchase of Salmon Street. We found Hallmark group a pleasure to deal with, and Tuross is Terrific, using a slogan I remember from the '70's that was used to promote Tuross Head. Thanks again.
J. & J. H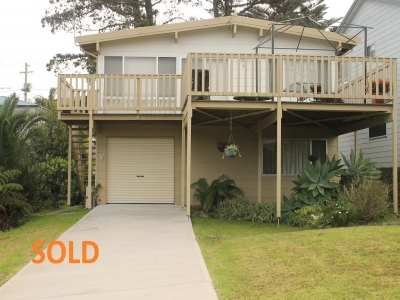 We are writing to thank you for your assistance with the sale of 37 Salmon Street, Tuross Head, and the purchase of another property in Tuross Head. Throughout the entire process we were very appreciative of the professional service provided by yourself and Heidi, and the time given to inspections and marketing of both properties. We are very pleased with the outcome of your efforts, and the short amount of time involved with both the sale and purchase of properties. We look forward to continued holiday visits to Tuross, and thank you again for your help regarding our real estate transactions.
June & Peter S.
I would like to thank everyone at Hallmark especially Terry for making the process of selling my property easy and stress free in a very quick time frame ( 2 weeks). Terry was always very professional and went above and beyond and was always available when I called.
Danijela M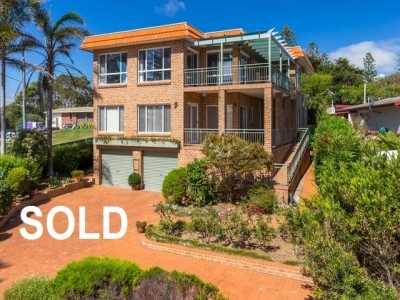 Hi Marlise, I wanted to let you know I was very happy with the service you provided and your and Hallmark's expertise in selling our late father's property. Your feedback was consistent and timely and you were able to get people through the property to view it with your campaign. You were proactive in seeking out new potential buyers and offered ways we could improve the property based on feedback you received. We were able to implement those changes to the property from afar as you took on the task of engaging trusted local tradespeople to do it. Your attention to detail and willingness to go the extra mile were exceptional and we would have no hesitation in recommending you to future sellers and buyers. Thank you again for a job well done and I wish you all the very best for the future.
Colette G.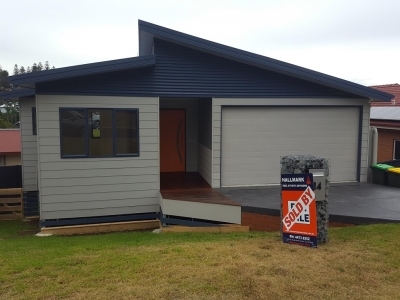 Hallmark are professional, helpful and honest. Marlise was able to sell my property in the quickest time possible. They are a pleasure to deal with and I highly recommend them. Thanks Hallmark.
Tim Cowley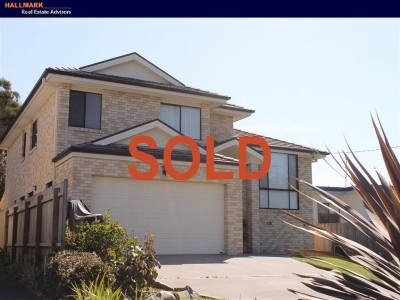 Thank you for all your invaluable assistance in the recent sale of our property. This is the second property we have sold with you and as always, we were very happy with the professionalism, service and care provided by everyone in the Hallmark Team. We would also like to thank your very professional Property Management Department who looked after our investment as well as caring for our tenants. I would gladly recommend you to anyone who is looking to buy, sell or rent in Tuross Head.
Gary & Michele Tyrrell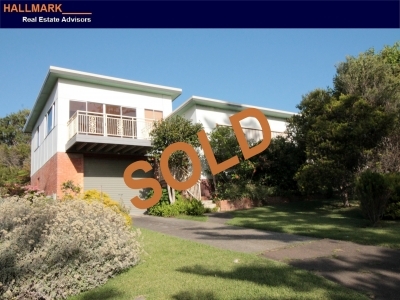 From appraisal to settlement, Marlise made selling our house a pleasant, stress-free experience. Her professionalism shone through in the advice she gave us regarding the sale of our property. As well as being very approachable, she is an excellent communicator, always following up our phone calls (even on her days off). We're sure her enthusiasm for her job helped sell our house.
Jenny & Darryl B.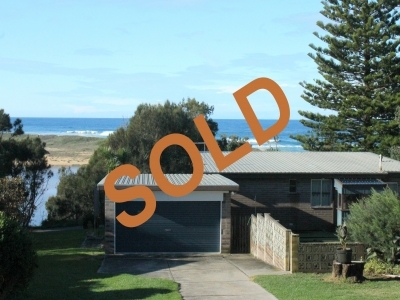 Over the thirty years I have owned the property at 9 Chauvel Crescent, Tuross Head, I have been well and courteously served by the staff at Hallmark Real Estate Advisors. My special thanks to Heidi, who has responded in a timely and friendly manner to every contingency appertaining to the management of my/our much loved little grey home in the south. Thanks also to Sharn & Emma. I commend our friend Marlise Woodford, who managed the sale of Bingi Bungalow with considerable finesse. Her professional and undramatic manner were instrumental in bringing the sale to an amicable and easy conclusion in an acceptable timeframe, considering the seasonal factors. Well done, Marlise. We will always have the happiest memories of our years in Tuross Head, and our relationship with the Hallmark staff.
Joy & John P.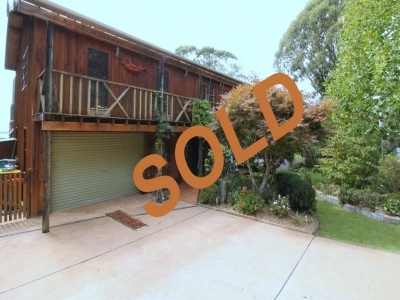 A big thank-you to Marlise Woodford for your professional manner in securing a purchaser for our property. We found the process very daunting at times but you were always very encouraging and courteous. We would have no hesitation in recommending you as well as the rest of the team at Hallmark Real Estate.
Ann & Rob G.
Marlise, thank you for selling our home. Your communication level with us and your quick response to any questions we asked made the process of selling hassle free. Your knowledge of Tuross and surrounding areas is second to none and from our experience we would have no hesitation in recommending Marlise Woodford and Hallmark Real Estate to anyone wanting to buy or sell. Thank you again.
Maree, Gary & Lauren J.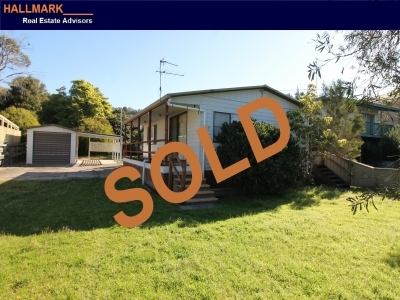 Hi Marlise, Just a short note to thank-you and staff for the excellent way you handled the marketing and sale of my property. As this was my first house I have sold, your knowledge of the area and the confidence you gave me in explaining the sales procedure was very assuring. Once again thank you to you and the staff.
Rob S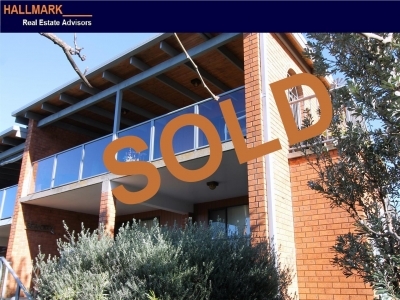 Hi all! Just like to say thanks very much for your excellent service from start to finish. A special thank-you to Marlise Woodford for making the sale process a less daunting experience and her quick networking to secure me a purchaser. Also her attention to getting things done even on her days off. Thanks so much.
Amelia T.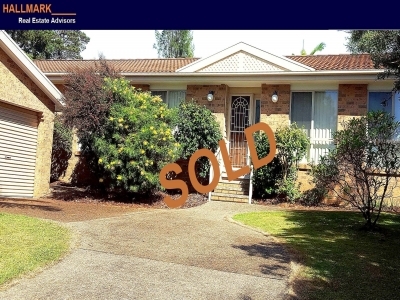 Marlise, Just wanted to share how pleased we were with the positive experience we had dealing with your company. From start to finish everything was done in a courteous and professional manner. Marlise Woodford guided us in all aspects of the sale from start to finish. We were continually kept up to date with the progress from listing to the eventual sale of the property. We were encouraged to have contact regardless of how small the query we might have. At no time was anything too much trouble and every question was answered, be it little or small. We would have no hesitation in recommending Hallmark Real Estate for all your real estate needs.
Maree and Andrew P.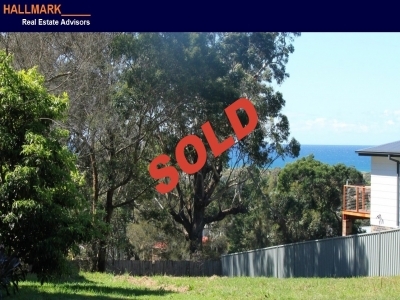 Hi Marlise, We just want to thank you for your outstanding service and diligence in selling our land. It has been a pleasure working with you and we wish you all the best.
Marietta and Louw V.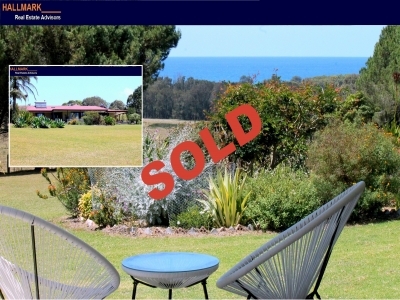 Dear Marlise, We would like to say thank-you very much to you and the team of Hallmark Real Estate for the great help in selling our property. Communication was very good, friendly and very helpful. We appreciate very much and we wish you all the best. Kind regards, Josef & Penina
Josef & Penina M.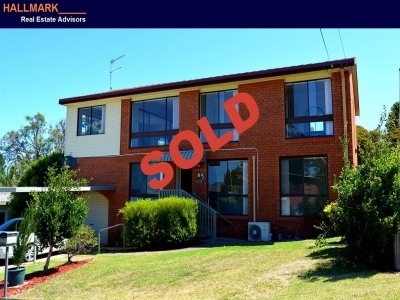 We would like to say a huge thank you to Marlise Woodford from Hallmark Real Estate for the professional management and sale of our property. We were absolutely ecstatic when Marlise found a purchaser and closed the sale after only managing our listing for 3 days. Marlise went out of her way to keep us informed and updated throughout the process, even on her days off and after business hours. We can not speak highly enough of the service that she provided to us and can highly recommend her to anyone wishing to sell their property. We would also like to thank Heidi for going out of her way to organise a temporary rental for us to stay in prior to going overseas. We wish them both and all the staff at Hallmark the very best for the future.
Darryl & Maricel F.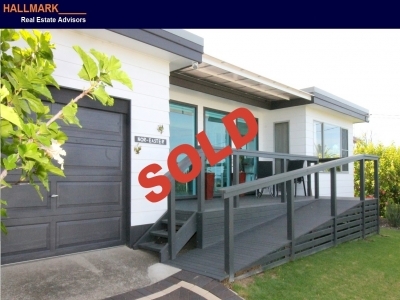 Thanks to Marlise and her team and their professional and helpful assistance, we were able to sell our home very quickly. From the first contact with Marlise to that wonderful time when the 'Sold By' sign went up, Hallmark have taken care of every detail to ensure a smooth, stress-free selling period
Norma & Ted O.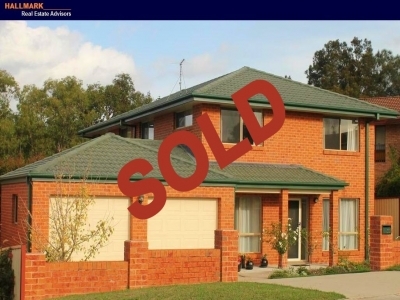 Dear Mike, The philosophy of Hallmark Real Estate Advisors was right on when it came to Marlise Woodford. I could not have picked a better person to handle the sale of my home in Tuross. At all times Marlise gave 100 plus %, even when I was overseas, she contacted me on potential clients. When my property finally sold and it did take some time (I always felt it was in the right hands) I was in Sydney on my way to NZ when I was advised the sale had gone through. I went into shock and worried that I would not have enough time to sell everything. Marlise then advised me not to worry, when I returned she would help me sell my furniture. She did this even when she was on holidays to South Australia. I received calls via her phone and yes everything was sold prior to my move. It had to be because I was downsizing big time! Marlise is the TOP SELLER in Tuross and because of this she deserves high rewards. Top marks to Heidi, a great back up for Marlise also. Nothing was ever too much trouble.
Carol C.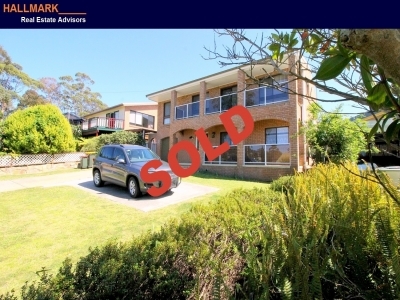 My wife and I employed Marlise Woodford of Hallmark Real Estate Advisors to sell our house in Tuross Head. Marlise not only handled the sale in a very professional manner, she was able to get us a very good price. I would have no hesitation in recommending Marlise to anyone wishing to sell their home.
Eric & Linda S.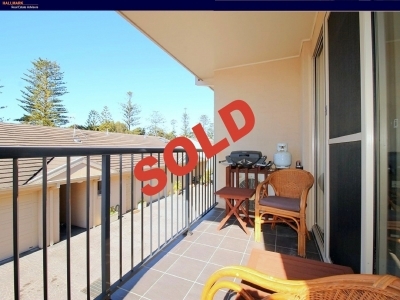 Terry Quinn of Hallmark Real Estate in Tuross Head was the sole agent acting for me in my property sale in Tuross Head. Terry listed the property with excellent images and description and guided me through the necessary steps. He assisted by providing the names of various solicitors and always acted in a professional manner, keeping me updated on local sales and informing me of reaction to inspections of my property. The property was sold in a reasonable time frame and I achieved a price above what I was expecting. I have no hesitation in recommending Terry as a real estate professional.
Steve H
Dear Michael, Recently Terry Quinn of your office assisted my family and I in the sale of our family holiday home and a vacant block of land we held as an investment. We wanted to pass on just how much we appreciated the support and service we received from Terry and all of the staff of your office. During the sale of our properties communication was the most important factor for us, Terry was always friendly, diligent and nothing was ever too much for him. We have no hesitation in recommending Terry to anyone thinking of putting their property on the market, his care, diligence and ability to assist in the preparation and selling of our properties, meant we achieved the prices we wanted in a time frame we were happy with.
Katrina K
Dear Terry, Just wanted to thank you for the effort and diligence you put into the sale of our place at 15 Beatty Crescent. Your care understanding and professionalism in dealing with the whole family was far beyond our expectations and made the whole process very easy and comfortable. You were honest and upfront on what you would deliver and to have a sale within two weeks was remarkable. The whole family wants to thank you for everything you have done and we would have no hesitations in recommending you to everyone within the area.
Gerard M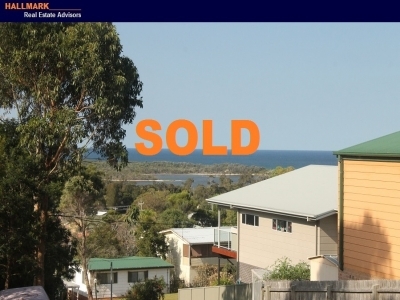 Dear Marlise, Thank you for all your help with the sale of our property. We really appreciate your professionalism, guidance and of being informed throughout the process from marketing to sale. Kindest regards Salih.
Salih O
Dear Marlise, We wanted to write a short note of sincere thanks for your help in making our Potato Point dream a reality at 16 Bodalla Road. Our dealings with real estate agents so far in life did not prepare us for your down-to-earth honesty and friendliness, which made the whole experience even more pleasant. Your welcome pack when we arrived was truly touching for us, so we wanted to let you know how much we appreciated it.
Jack T & Sofia E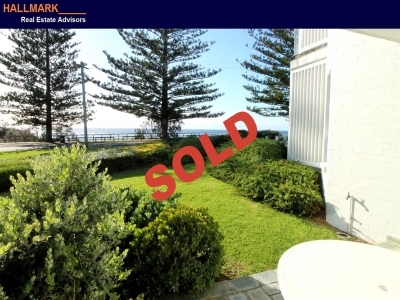 We recently listed and sold our Tuross head property with Hallmark Real Estate Advisors. Our contact there is Marlise Woodford. We were very happy with the price we received, the swift action of Marlise in listing the property, finding a buyer and her frequent updates by email and phone during the whole process. The office staff is efficient and reliably pass on messages. We have no hesitation in recommending Marlise at Hallmark Real Estate Advisors to anybody wishing to buy or sell a property in the Tuross area.
Robert & Diana Leaver
We have recently sold our property at 16 Bodalla Road, Potato Point and wish to publicly acknowledge how impressed we were with our agent Marlise Woodford. We were guided by her professional knowledge of the current market resulting in a very realistic price being set from the outset. We received regular updates about interest in the property and the property sold within a very short time. With a few minor negotiations involving inclusions of white goods and basic furniture, the property was sold for asking price. Her knowledge of the area, the purchasing demographic, whilst ensuring our satisfaction, resulted in a fair, smooth, speedy and I believe satisfactory outcome for all parties. The decision to sell our beachside property was a very emotional one for us and Marlise made the closure of this chapter in our lives a very smooth one indeed. We wouldn't hesitate in recommending her services to future vendors.
Mary & Michael Kehoe